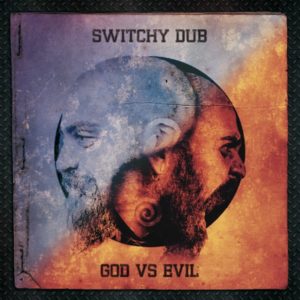 And the time has now come !
You got me to the breakpoint see Iyah got fed up
Brace meself already me rise and me gwann straight up
Doubts erased dub loaded lyrics me gwann boom shot
Clear sight while mi side the light this yo last episode
Longtime you fi try blur me mind get me blind back off !
Standing in light and love fi fill me heart way up !
Puppet master a pull a string it just get cutt' off
Jah arise Evil a fall see the spear strikes up !
– chorus –
Sharp words hit the beast
And it just cyan take it
Sharp words hit the beast
And it cyan resist it ! (bis)
Just spreading love through the words sharp like sword hey !
So the love shall conquer
But is love good enough ?
Doubt is a twinge that reveal a precious thing
Symptomatic of the reason's conflict
Good over evil but how do you define it ?
Doubt is symptomatic of a free will
God is bridge and you can walk toward Him
and you can also burn it Him won't prevent it
Cyan mek you love Love cause love must be free
A so Jah is Love and the love must be free
Ah it must it must be free
love must be free
yeah just spreading those words
– chorus –
Sharp words hit the beast
And it just cyan take it
Sharp words hit the beast
And it cyan resist it ! (bis)